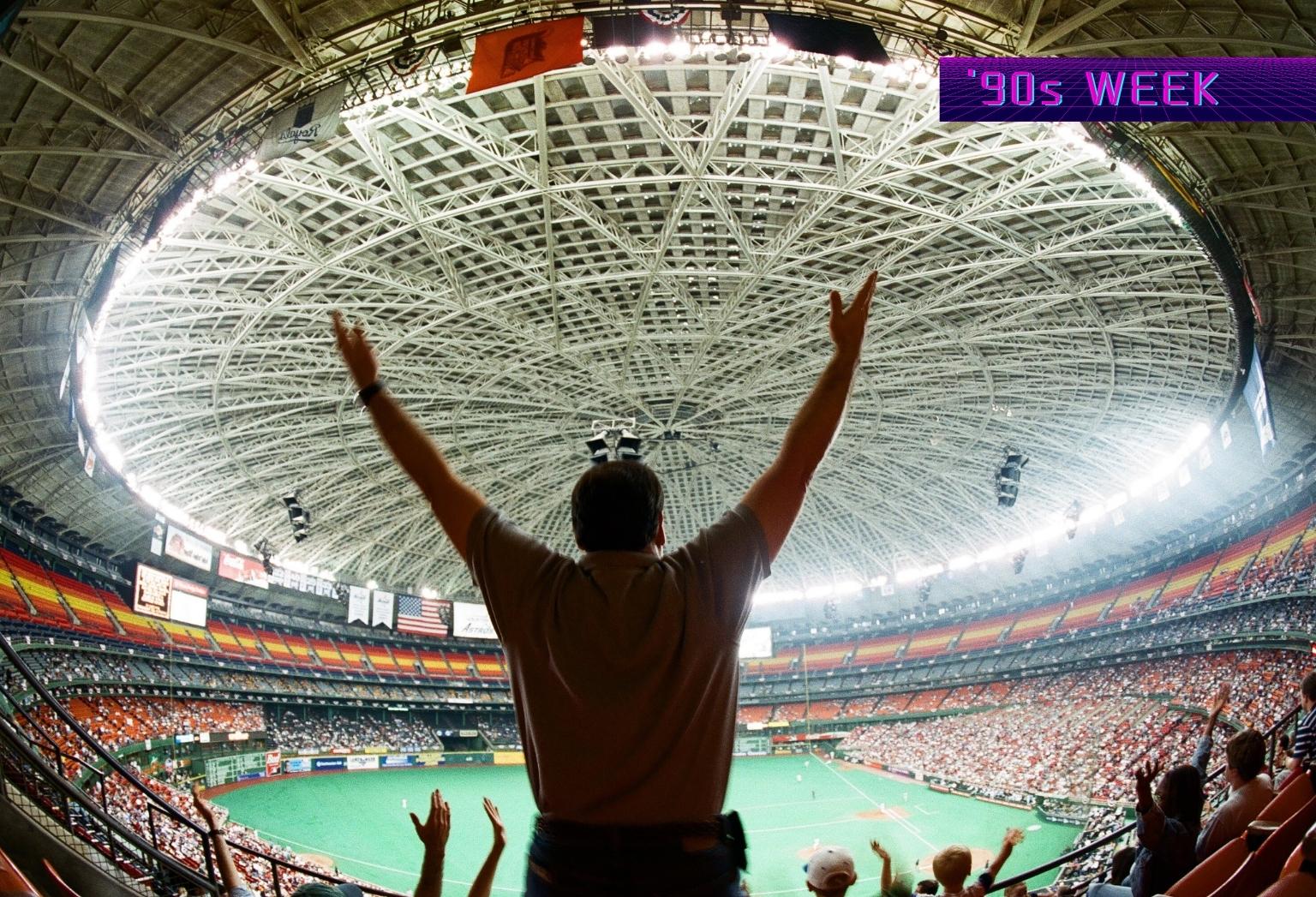 90s culture through the lens of "Houston's Living Room"
The day finally came on October 3, 1999 for the Astros to have their last regular season game at the Astrodome.
"I remember thinking as I walked around the Dome, we're just gonna leave this," said Acosta, who began his tenure as Astros historian the same year. "This has been our home."
Acosta had one of the best seats in the house to watch it all unfold: the broadcast booth. "The confetti fell from the rafters of the Astrodome. Willie Nelson was there," he recalls. "It was a really wonderful and kinda sad day for me."
The regular season ended on a high note, with the Astros earning another NL Central title with a 9-4 victory over the Los Angeles Dodgers. Biggio and pitcher Mike Hampton took a celebratory ride around the Astrodome on a Harley Davidson motorcycle while smoking cigars.
It would be six days later, on October 9, that the Astros would take to the field one last time when the team lost to the Atlanta Braves in the NL Division Playoffs.
While Acosta thinks the Astros did a great job celebrating their final days in the Astrodome that year, he says people were so focused on the new stadium that no plans were made for it. historic facility.
"It felt like the Astrodome was taken for granted and left out," says Acosta. He thinks the focus has been on Houston culture over the past 20 years, where locals are more tuned in to what makes the city great and how to cultivate it.
"It happened probably 10 years too late," laments Acosta. "If this had happened in the mid-90s, people would have gathered around the Astrodome."
There are no current plans for the future of the Astrodome, although several have been proposed since the giant closed its doors to the public in 2009. From an events center to its eventual demolition, none of the proposals did not meet Harris County's requirements: no requirement of significant public capital investment, the ability to generate revenue to offset expenses, and that it is a public benefit.