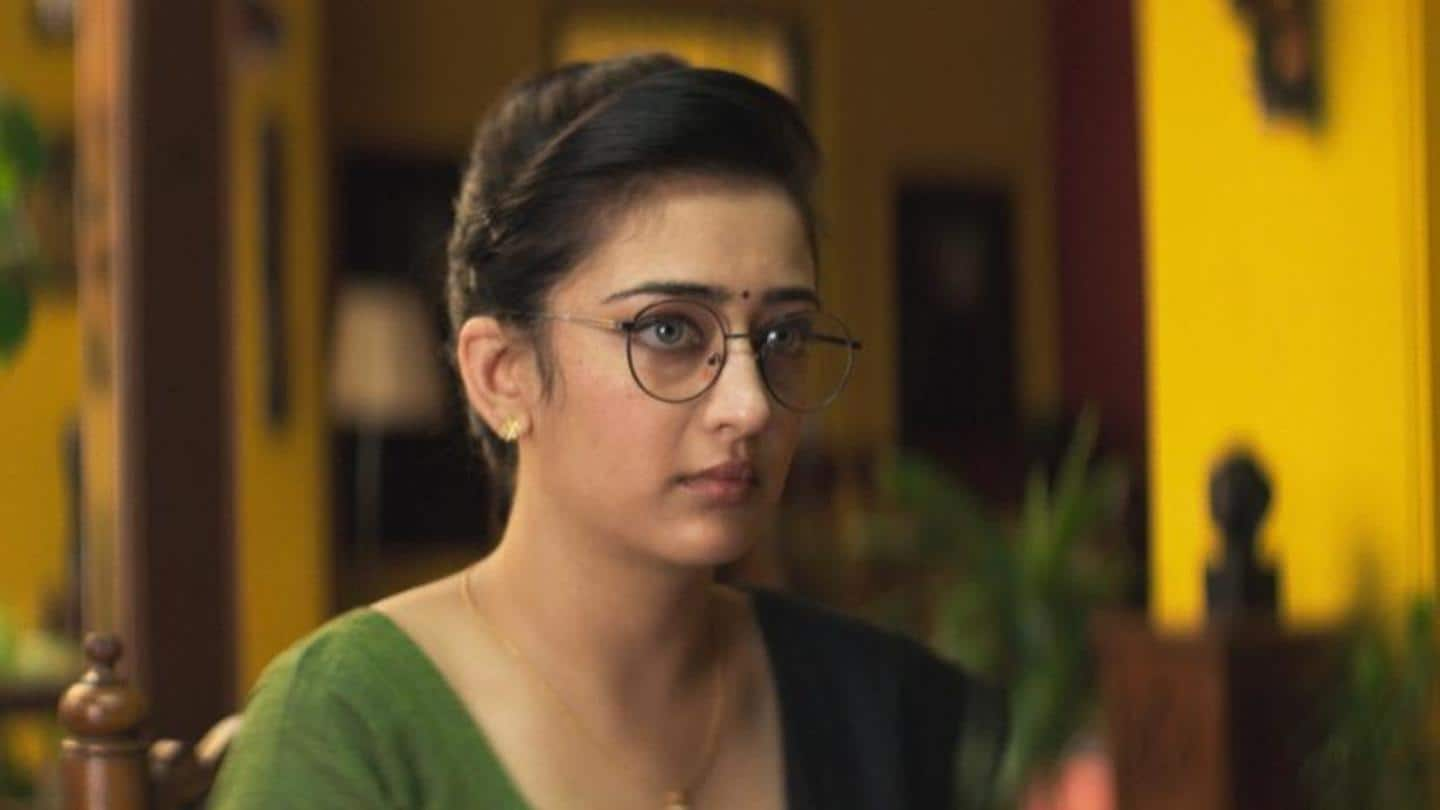 'Achcham Madam Naanam Payirppu' Trailer Highlights Importance Of Sex Education
'Achcham Madam Naanam Payirppu' Trailer Highlights Importance Of Sex Education
Written by
Aishwarya Ragupati
March 22, 2022, 11:30 a.m.
2 minute read
Before its release on Amazon Prime Video, the creators dropped the trailer for Achcham Madame Naanam Payirppu.

Directed by debutant Raja Ramamurthy, the film stars Akshara Haasan (younger daughter of Kamal Haasan), Usha Uthup, and Malgudi Subha, among others.

The trailer says the film will highlight the importance of a pro-sex atmosphere in the home and how that helps young adults in the long run.

Why is this story important?
Achcham Madame Naanam Payirppu is a popular sexist saying in Tamil, often used as a standard to define how a girl should be.
It loosely translates to "fearful, modest, timid, sexually innocent". From the trailer, we could tell that the Tamil movie would actually be a sarcastic take on that saying.
Notably, the film was screened at various film festivals, where it was appreciated.
What does the trailer offer?
The 1:41 minute trailer begins with an anxious voiceover saying, "Rathi, I don't think I can do this," and another voice responds, "I'll handle it, don't be a chicken." "

The following frames establish the characters, that of Pavithra de Haasan, her outgoing friends, and her conservative family members.

Pavithra is shown to be naive and nerdy with no knowledge of anything related to sex.

What else does the trailer show?
Pavithra's friends tempt her to try things related to sexuality, and it looks like she does, as seen in one footage.

The trailer also gives the feeling that Pavithra will become a laughing stock to everyone, her family, neighbors, etc.

Although the reason behind this is not shown, we assume that it may be due to them learning about his sexual exploration.

Learn more about the cast of the film
It seems, Achcham Madame Naanam Payirppu will cover topics like the taboo attached to sanitary napkins, masturbation, etc.

The film screened at the 2021 Atlanta Indian Film Festival, Mosaic International South Asian Film Festival, and Chicago South Asian Film Festival, among others.

The Tamil teen drama also stars Anjana Jayaprakash, Janaki Sabesh and Suresh Chandra Menon.

It hits the streamer on March 25.