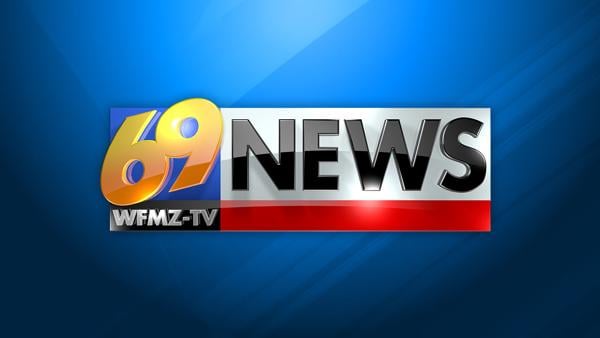 AllCampus Expands Network of Corporate Partnerships to Broaden Access to Higher Education and Upskilling Opportunities | News
CHICAGO, March 23, 2022 /PRNewswire-PRWeb/ — AllCampus, which partners with leading traditional higher education institutions to grow online enrollment and maximize market share, today announced the addition of New York Health+ Hospitals and the U.S. Department of Health and Human Services to its network enterprise partnership as the company continues to expand certificate and degree offerings from its academic partners to organizations and their employees nationwide .
"New York Health + Hospitals and the U.S. Department of Health and Human Services are well-known and highly respected organizations that are incredibly dedicated to the growth and development of their employees. our academic partners will ensure high quality continuous learning and development opportunities for all workers," said Joe Diamond, CEO of AllCampus. "As our network of corporate partnerships continues to grow, more working professionals will have broader and lower-cost access to higher education opportunities to advance their careers, and more employers will able to fill critical skills gaps."
The U.S. Department of Health and Human Services has more than 85,000 employees and 25,000 contractors who will be able to take advantage of more than 130 certificate, associate, bachelor's, and master's degrees through the Department's Partner Network. company of AllCampus. As the largest public health system in United StatesNew York Health + Hospitals has more than 35,000 employees, all of whom will have access to programs from AllCampus' academic partners, including degrees and certificates from more than 25 highly ranked institutions and 10 of the top 50 in the United States.
This announcement follows AllCampus' recent expansion of its in-house Corporate Partnerships team with the addition of Kevin Schembri as Director of Corporate Partnership Development and Eugene Chan as Corporate Partner Channel Manager.
"Our corporate partnership network has grown significantly over the past year, particularly in terms of expanding our university partners and their program offerings, as well as the number of companies we partner with. to provide these educational opportunities to their employees," says Schembri. "I look forward to growing our internal Corporate Partner team at AllCampus, as well as our University Partner offerings and for our Corporate Partners and their workforces."
Launched in 2015, AllCampus' Enterprise Partner Network includes more than 4,000 companies, representing 60 industries – including engineering, financial services, healthcare, IT and more – and reaching more than 20 million active professionals with online degree and certificate programs from AllCampus partner institutions, including the University of Florida, Purdue University and Vanderbilt University. Current partner companies in the network include Amazon, Goldman Sachs, IBM, JP Morgan Chase, Lockheed Martin, Microsoft, Pfizer and United Healthcare.
To learn more or join the AllCampus network of corporate partners, please visit: https://www.allcampus.com/for-companies/. For more information on how the network benefits universities, please visit: https://www.allcampus.com/online-program-management/corporate-partnerships/.
To learn more about AllCampus and its academic services and partners, please visit: http://www.allcampus.com.
About AllCampus
AllCampus creates value for leading universities by expanding their reach and cultivating relationships with students looking to advance their lives through education. It offers comprehensive and personalized online program management (OPM) services, powered by state-of-the-art technology – all with the university's unique identity and brand in mind. It has built its reputation on delivering measurable results, being an honest broker, and providing high levels of service to its two primary clienteles: prospective and enrolled students, and university administrators. AllCampus' extensive research, in-depth knowledge and understanding of current labor market and employer needs help its partners tailor their offerings to optimize student outcomes and return on investment. The company's flexible payment and service options include bundled or unbundled offerings and service fee management or a custom low and sustainable revenue sharing plan.
Media Contact
Allison Zullo, Walker Sandsfor AllCampus, 330-554-5965, [email protected]
SOURCE All campuses