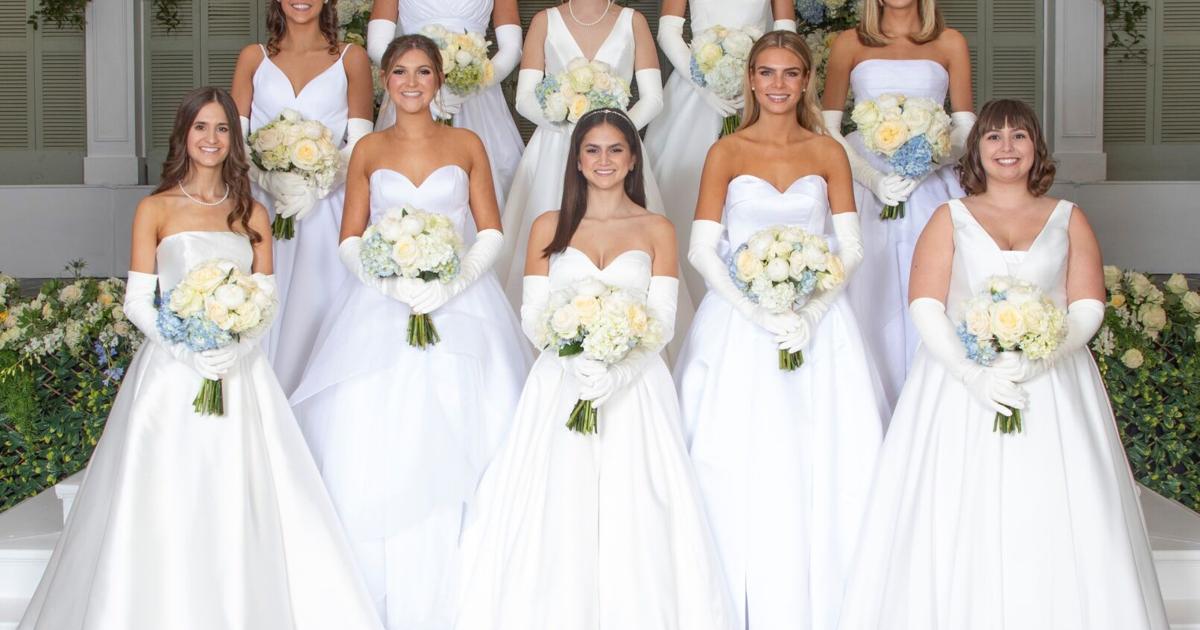 Baton Rouge Assembly Presents 10 Debutantes at Annual Ball | Entertainment / Life
The Baton Rouge Coven presented its 10 debutantes at its 60th Annual Ball on November 26 at the Hilton Baton Rouge Capitol Center.
Assembly Speaker Trey McCowan with his wife, Autumn McCowan, recognized Miles Higgins, who presided over the ball and will serve as Assembly Deputy Speaker next year, and his wife, Missy Higgins. McCowan also paid tribute to Assembly 2022 Chairman Reid Bateman and his wife, Ashley Bateman, as well as 2022 Assembly Speaker Ryan Johnson and his wife, Amy Johnson.
The debutantes presented are: Bailey Anne McKoin Barham, daughter of Camille and Berry Barham; Anne Lewis Barton, daughter of Kellie and Bob Barton; Emma Catherine Daniel, daughter of Jean and Dr Chaillie Daniel, of St. Francisville; Landry Miles Higgins, daughter of Missy and Miles Higgins, of St. Francisville; Marie-Josée "MJ" Hymel, daughter of Teddi and Tommy Hessburg, of Baton Rouge, and Heidi and Dr Daniel Raines, of New Orleans; Morgan Adair Patty, daughter of Dr Robin and Drew Patty; Adeline Kempton Roemer, daughter of Tena and Chas Roemer; Claire Marie Surek, daughter of Katherine Marie Bahlinger Surek, of Baton Rouge, and Dr. Christopher Lee Surek, of Chicago; Anna Claire Swearingen Westbrook, daughter of Amy and Scott Westbrook; and Ryan Elizabeth Whaley, daughter of Michelle Lynn Pearson and John Randall Whaley.
The debutantes were escorted by their fathers. Bailey Barham was escorted by her uncle, Scott Westbrook, and Claire Surek by her grandfather, Marion John Bahlinger.
After 8 provided music for the presentation and danced later in the evening. The parents of the debutantes hosted a midnight breakfast at the Capitol Hilton after the prom.
The newbies started their day with a rehearsal under the direction of coordinators Debbie Landry and Amy Johnson. Ball coordinator Missy Higgins and Gabriella St. Amant also attended the rehearsal. The debutante chaperones for the evening were Amy Johnson, Debbie Landry and Gabriella St. Amant and former debutantes Ysabella St. Amant and Fallon Gerald.
The rehearsal was followed by a brunch for newbies, fathers, presenters and Assembly officers in the Heidelberg Room at the Capitol Hilton. McCowan presented each young woman with an engraved gold bracelet to commemorate the evening. Before the ball, the debutantes received mint silver engraved Julep cups.