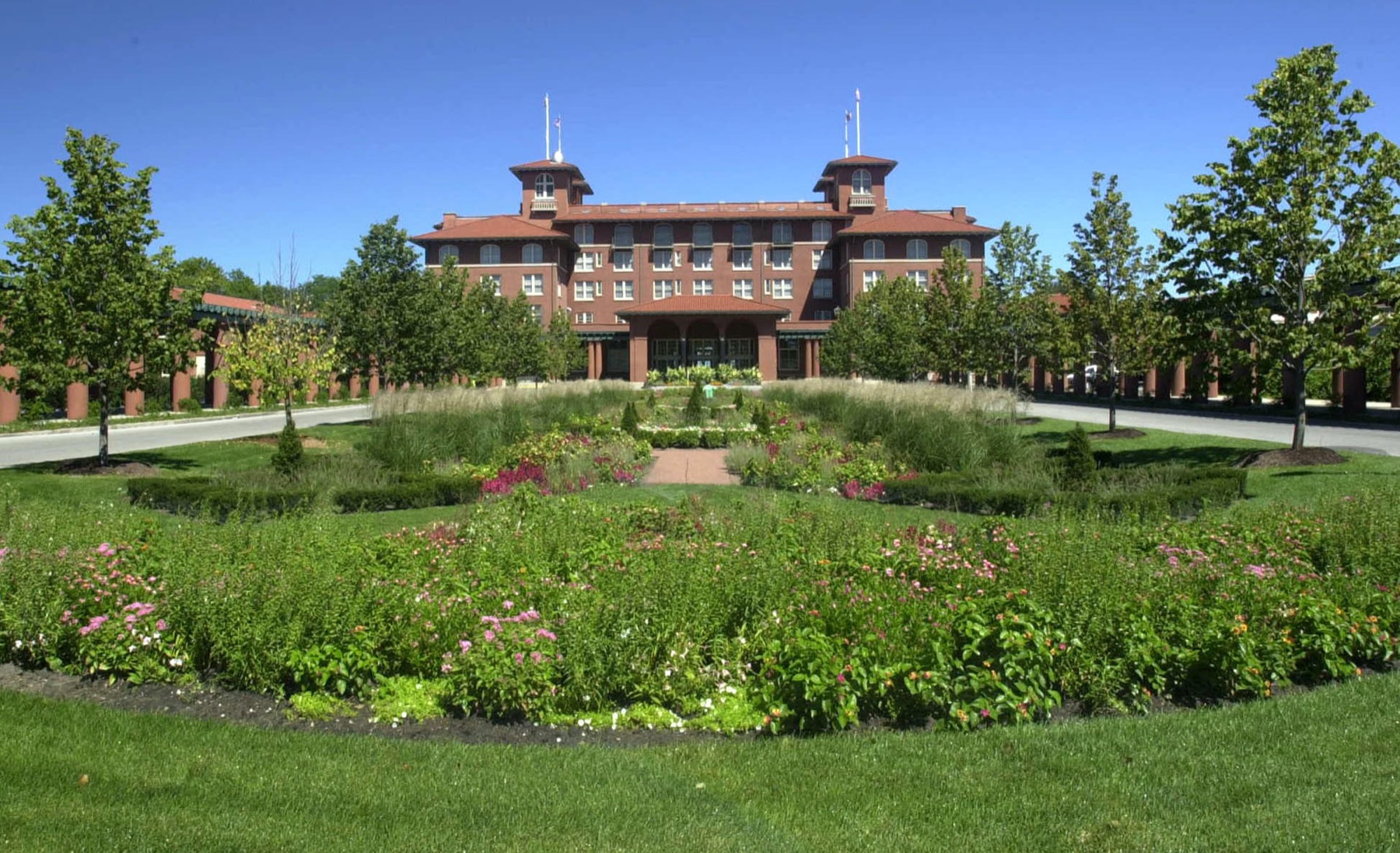 Chicago's South Shore neighborhood | Attractions and activities
Named for its location along the shore of Lake Michigan, South Shore was once one of Chicago's most vibrant neighborhoods. The success of the nearby 1893 World's Fair and the availability of land next to Jackson Park caused rapid land sales and a housing explosion.
The first community established on the South Shore was the exclusive Jackson Park Highlands in 1905. The innovative community included exquisite stately homes with expansive grounds and large, manicured front yards. South Shore established its luxurious Country Club the following year. More diversity in inhabitants and architecture emerged in the 1920s with the construction of modest single-family homes and apartment buildings.
Today, the South Shore is rich in history and beautiful architecture. Residents and visitors enjoy the beautiful lakefront, culture, and eclectic mix of dining options. Looking to spend 24 hours on the South Shore? Here are some things to look for.
Start your day at a cafe
Every day of exploring should start with coffee.South Shore Brewery the cafe is a neighborhood staple serving coffee and bites in a bright, airy setting. Choose from a variety of coffees, teas, smoothies and pastries to start the day. They also offer a few heavier bites for breakfast.
Do you prefer a warmer start to the day? So payChef Sarah's Coffee visit. Chef Sarah, who started selling food from the back of her truck, has created a cozy and welcoming cafe known for its homemade breakfast and brunch.
Visit a historic Chicago landmark
South Shore Cultural Center (formerly South Shore Country Club) is a Chicago landmark encompassing 65 acres of lakefront green space. The Mediterranean Revival interior features a solarium, a grand ballroom, and a theater featuring marble, woodwork, chandeliers, and ornate detailing. The beautiful structure is where Michelle and Barack Obama chose to hold their wedding reception. Additionally, the Chicago Parks Department hosts various programs and events at the cultural center throughout the year.
Outside of the cultural center, the grounds include a butterfly park and nature sanctuary. Visitors can walk along a boardwalk near the beach to view dunes, wetlands, grassland landscape, and wildlife. In addition, the park includes a beach and a nine-hole golf course with panoramic views of the lake.
Still in the South Shore district, Rainbow Beach and Park totals 142 acres and offers stunning views of the city. The grounds are home to a gymnasium and fitness center. Outside, the park's green space includes Chicago's newest Victory Garden, basketball, tennis, and handball courts, baseball diamonds, and two playgrounds.
Lunch at a neighborhood favorite
Refuel with lunch at Majani Soulful Vegan for plant-based recreations of the favorite family and age-old recipes of Chefs Tsadakeeyah and Nasya Emmanuel. Vegans and non-vegans alike will be impressed with the many menu options prepared with a plant-based twist.
Mary Jane Cafe, Chicago's first black-owned CBD-infused cafe, is known for its grilled cheese sandwiches and offers wraps, smoothies and desserts. They say on the street that the cobbler with peaches is a must. Diners can request food products with or without CBD.
The gourmet spot offers fresh, quality food prepared from scratch with love. Dishes on the menu include burgers, wings, biryani and famous bean pies, all with an emphasis on organic ingredients.
Admire the beautiful architecture and history
Many notable architects have participated in the development of the South Shore community, so there is a treasure trove of historical gems there.
The South Shore is home to one of fourteenHistoric bungalow quarters in Chicago, containing houses recognized for their historical, cultural and architectural significance. Developed by 35 different architects, the South Shore bungalows are a mix of frame, stucco and brick structures featuring a natural variety of shapes, textures and colors. Most of the houses were built between 1911 and 1920, with the last completed in 1931.
One of the most architecturally significant houses in the area is the Allan Miller House. Built in 1916, this Prairie-style home is the work of John Van Bergen, a colleague of famed architect Frank Lloyd Wright. This iconic Chicago home is the only surviving Van Bergen residence in the city.
Nearby, the superbBryn Mawr Community Church, built in 1915, was one of architect Andrew Rebori's first commissions under mentor Jarvis Hunt. The original chapel is in the Italian Renaissance style. A limestone-clad Gothic addition was designed in 1921 by the architectural firm Lowe & Bollenbacher.
Elegant Jackson Park Highlandsis the first district of the South Shore. Architectural styles include Classic Revival, Queen Anne, Dutch Colonial, Tudor, and Craftsman, to name a few. Designated a Chicago Landmark District in 1989, Jackson Park Highlands is one of Chicago's most attractive historic neighborhoods.
Immerse yourself in the culture
In the evening, attend a comedy show or an R&B concert at the cultural treasure of the South Shore, theETA Foundation for the Creative Arts. Attend a Friday night jazz show atThe Career Events Centeror admire the artist exhibitions and DJ sets atStony Island Arts Bank.
There is no shortage of exciting things to see, do and eat in the South Shore district. So today is a good day to start planning your visit!