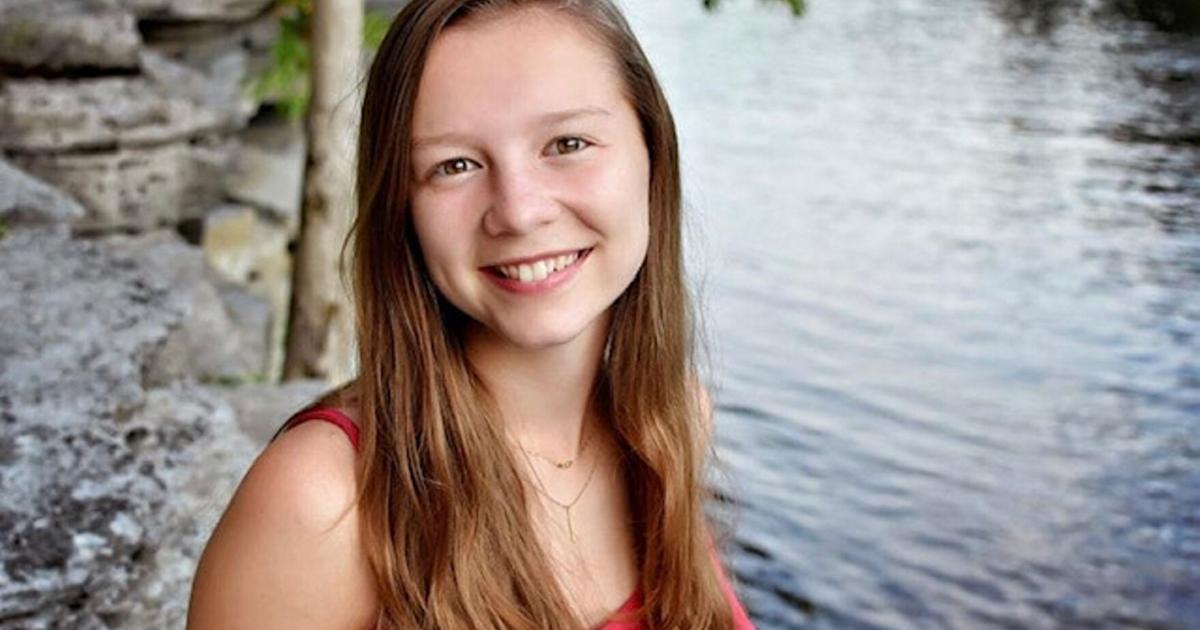 Class leaders of the Central School of Carthage | Education
Class leaders of the Central School of Carthage
CARTHAGE — The 2022 class leaders at Carthage Central School are Zoey Anderson, valedictorian; and Nancy S. Thornthwaite, Salutatorian.
Zoey Anderson
Miss Anderson, daughter of Zachary and Alicia Anderson, Deferiet, has a GPA of 99.54.
Among his academic achievements are Jefferson Community College, Watertown, President's List, Advanced Placement Scholar Award in 2021, National Merit Scholarship Letter of Commendation in 2002 for SAT scores; completed several advanced placement, college and honors courses, earning 32 college credits.
She served as Vice President and President of the Tri-M Music Honor Society; participated in the Bi-County and Area Allstate Chorus and the New York School Music Association (NYSSMA); and is a member of the selected choir, The Cameratas and has performed in every school musical since sixth grade. This year Miss Anderson played the lead role, Mary Lennox, in the production of The Secret Garden; and is a member of the Mathematics League and the National Honor Society. She has participated in junior and varsity varsity football, received a Frontier League All-Star Athlete Honorable Mention, and was named a Scholarly Athlete for the 2021 and 2022 seasons.
She has been an active member of the theater community for many years, performing with the Watertown Lyric Theater in Annie and Matilda; and Stage Notes in Chicago, Pippin, and Theory of Relativity, raising money for Urban Mission, the food bank, and scholarships. In July, she will star as Maureen in Stage Note's production of Rent.
As a member of Class 12 Honors, she participated in several community service projects, including charity dinners, school activities, collecting donations for charities, ringing the Army Bell Salvation and coordination of Red Cross blood drives. Additionally, she co-hosts a student-run variety show called Comet Talk.
Miss Anderson will major in teaching mathematics at the University at Buffalo, where she was accepted into the Honors College and Accelerated Masters program.
Grace Nicole Thornthwaite
Miss Thornthwaite, daughter of Nicholas J. and Nancy S. Thornthwaite, Black River, has a GPA of 99. Enrolled in pre-placement, college, and honors courses, she earned 22 college credits; and was named Elks Club Student of the Month.
She is a member of the National Honor Society, Tri-M Honor Society, as Vice President, The Cameratas, jazz band and pit band for The Secret Garden. She participated in several bi-county events and the New York State School Music Association (NYSSMA) for piano, flute and marimba, receiving a 100 on grade 5 and 6 solos. school resonance.
Outside of school, she holds a fourth degree belt and master status in TaeKwonDo; teaches at Tehonica's TaeKwonDo and Hapkido Academy; and worked at Burrville Cider Mill last fall.
Miss Thornthwaite will focus on the field of social work at Jefferson Community College, Water, before transferring to the University of Albany.