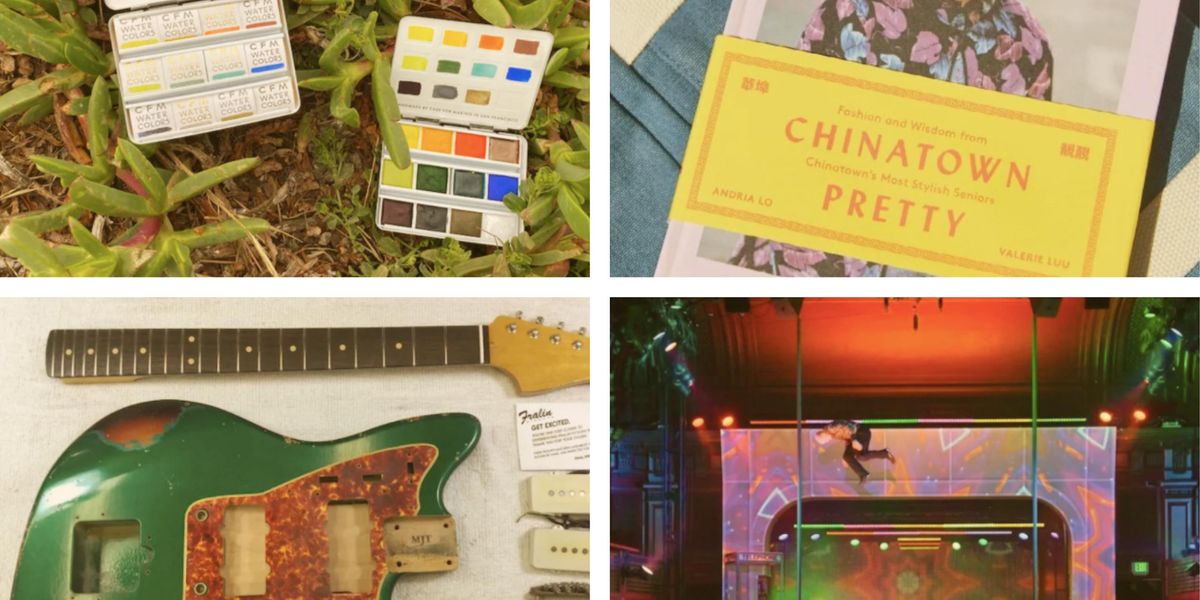 Creative gifts made in the bay for artists, musicians and culture vultures
This story is brought to you by Cruise, a fully electric autonomous car service based in San Francisco.
Think the creative type in your life is a delicate gift? Nope !
We've got freebies that are sure to satisfy any art and culture lover, from custom guitars to the woodcarving club to California-inspired watercolors. Inspire them this season.
---
Style + Intelligence
Fashionistas will take inspiration from Chinatown's best dressed seniors featured in the pages of Jolie Chinatown, a collaboration between Valerie Luu from San Francisco and Andria Lo. Portraits made in Chinatowns in San Francisco, Oakland, Los Angeles, Chicago, New York and Vancouver are complemented by words of wisdom. Make sure to buy from Bookshop: 100% of the proceeds will be donated to various Chinatown nonprofits. // $ 25, librairie.org
Cruise for Good overview
The holidays are the time to give, and Cruise gives back to San Francisco all year round. Cruise is a fully electric self-driving car service coming soon to SF. While Cruise's autonomous vehicles have driven millions of miles to explore city streets, Cruise also devotes 1% of its fleet to important community needs, like delivering thousands of meals with the San Food Bank. Francisco-Marin and SF New Deal. Learn more about getcruise.com/community.