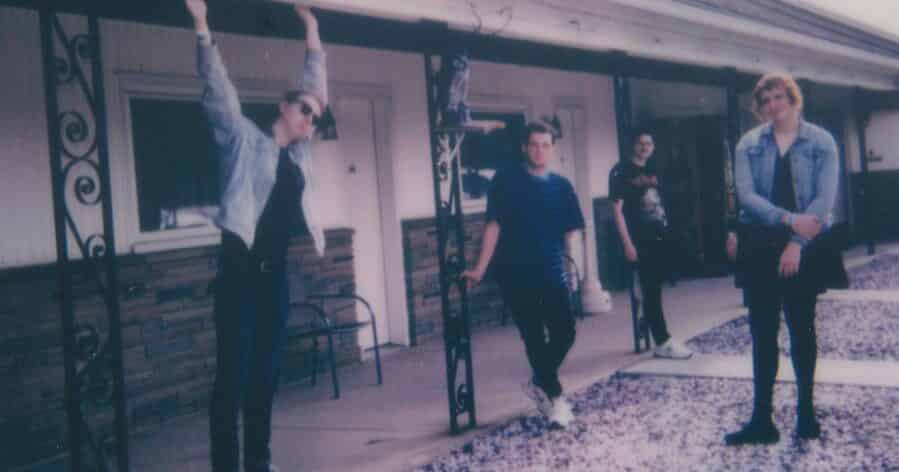 Greet Death Releases New Song "Panic Song"
The band Greet Death from Flint, Michigan has released a new track called "Panic Song". The single follows previous tracks "I Hate Everything", "Your Love Is Alcohol" and "Punishment Existence". Listen to it below.
Talking about the inspiration behind the song, Sam Boyhtari of Greet Death explained:
At the end of 2020, I was living with my partner Larissa in an apartment on the North Side of Chicago. I stayed up until 5 or 6 in the morning every night and had terrible panic attacks. One night, Larissa woke up and sat with me on the couch, telling me about a particularly horrific attack. The living room was dark, there was a CTA station across the street which gave us some light at night. It was the first time we lived together, and a time that I now look back on with great emotion. Larissa went to work and I worked from home all day in her former roommate's empty room. At night we would hang out until she went to bed, then I would put on a horror movie on TV and listen to music on headphones at the same time like a fucking weirdo. Despite the turmoil I was going through, I felt very comfortable in this place. So one day, when Larissa was at work and I was alone in the apartment, I wrote a song about it.