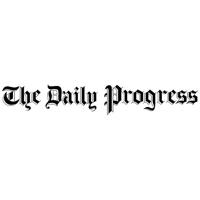 Opinion / Column: Education issues to watch in 2022 |
Affirmative action and similar policies in college admissions have always been controversial, and 2022 is unlikely to be any different. This year, a case that began in 2014 will reach the United States Supreme Court. This case, Students for Fair Admissions vs. Harvard University, alleges that Harvard's race-conscious admissions policies discriminate against Asian applicants.
The case made its way through the court system with a national roster of affluent plaintiffs. This group has filed several unsuccessful lawsuits across the United States, including a loss in October 2021 in a similar case over admissions to the University of North Carolina at Chapel Hill.
Similar lawsuits have also emerged in San Francisco and Boston over efforts by school districts to make access to academically selective public schools more representative of student populations. These lawsuits reflect broader ideological tensions over who deserves a well-funded elite education and the government's responsibility to protect that access.
In 2022, count on teachers' unions to continue to assert themselves in the face of continuing efforts by parent and advocacy groups to limit their power.
Over the past year, teachers' unions have effectively negotiated the implementation of health guarantees against the spread of COVID-19 in Chicago, New York and Los Angeles. These unions have obtained protective measures such as virtual education, priority access to vaccines for teachers, medical and personal leaves linked to COVID-19, explicit measures to determine when schools will close, protective equipment individual district provided teachers and classroom air filtration systems.