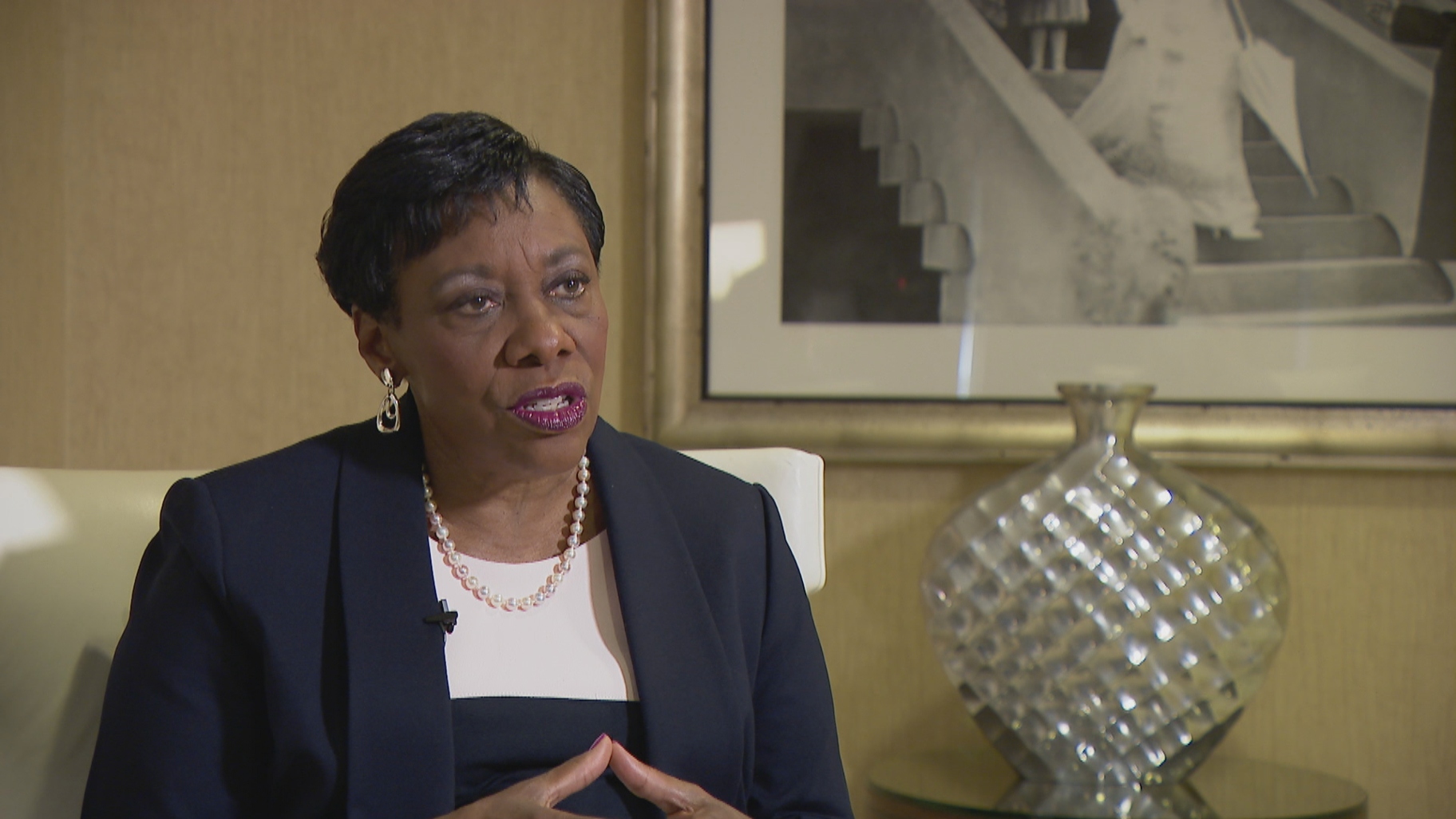 President of the National Education Association on plans for the future of schools | Chicago News
Most Illinois schools are on summer vacation, having had to adapt and adapt to the coronavirus for another year, although many students are still recovering from learning losses suffered when halls class were forced to move away suddenly.
National Education Association president Becky Pringle doesn't use the term "learning loss" because she said students are still learning, even if it's not how policymakers typically measure it. .
But Pringle said the pandemic has brought to light and expanded gaps that existed before the pandemic, including academic gaps.
The NEA, the nation's largest union, is meeting in Chicago for its annual meeting, where delegates will set future priorities for teachers and schools.
Chalkbeat Chicago reports that preliminary results show that only 15% of Chicago public school students in grades three through eight met the standard in math, compared to a quarter of students tested the last full pre-pandemic school year.
Pringle says the standardized tests used to assess this are flawed and that the United States must completely overhaul our system of assessment and accountability.
"We have an archaic assessment system based on standardized tests that we know are biased, that don't begin to measure the full scope of what a student knows and is able to do. And we're spending billions – with a 'b' – on testing, instead of spending billions – with a 'b' – on investing in the resources our students need," she said. "The tests are flawed…they're not comprehensive, they're not authentic, and we're working to rethink and reimagine what the assessments look like in this country."
The testing issue is something Illinois is grappling with.
After the pushback, the state Board of Education filed a plan to increase the frequency with which some students take the Illinois Readiness Assessment. The debate over the prospect of testing the changes is on the back burner, not settled for good.
The pandemic has also revealed a shortage of teachers.
Pringle said it's a national problem and has been since the late 1990s when fewer students started enrolling in education programs.
She said teachers are burnt out, with an NEA survey revealing that 55% of teachers overall plan to leave the profession sooner than expected and 66% of black teachers in particular.
"It's not right in America, that we don't pay teachers enough to take care of their own families. So they talked about professional pay. They talked about the mental health of their students and about how they needed help meeting those needs. They talked about how they needed more of them, more educators, so they could provide one-on-one instruction. More 'nurses and counselors,' Pringle said.
Illinois has begun to battle its teacher shortage, with new laws that reduce requirements for substitute teachers (now some colleges will do, rather than a full bachelor's degree), lower tuition fees reinstating an expired teaching license and allowing schools to employ paraprofessionals as young as 18, down from 19.
Teachers are being asked to do more, which means preparing students for the possibility of a mass shooting.
Pringle was teaching in 1999 when a pair of teenagers shot and killed a dozen of their peers at Columbine High School.
"I'll never forget the next day, my students came in and said, 'Mrs. Pringle, could this happen here? Are we safe? I have to tell you I said, 'Oh babies, this won't happen here.' And this country will take every step to make sure it doesn't happen anywhere," she said. "Now it's 1999. So when you ask me, do (the bipartisan gun deal President Joe Biden just signed into law) is enough? It's not enough. But considering what we've done since Columbine, it's far more than we've ever done to try to stem the epidemic of gun violence. And that's why we supported it.
Pringle says the focus shouldn't just be on mass shootings; Addressing the gun violence that occurs daily in communities requires a holistic approach.
But the shooting at an elementary school in Uvalde, Texas, has reignited discussions about things like arming teachers.
"Imagine a law saying 'we're going to get you armed' so now you (a teacher) literally think you have to stop an assault weapon with a gun that you hopefully stowed safely," said Pringles. "It's ridiculous to think that's going to stop them. It's not. And placing this burden on teachers or other educators is unconscionable. Because we're going to take it to heart and think "it's our responsibility". It's not."
Follow Amanda Vinicky on Twitter: @amandavinicky
---