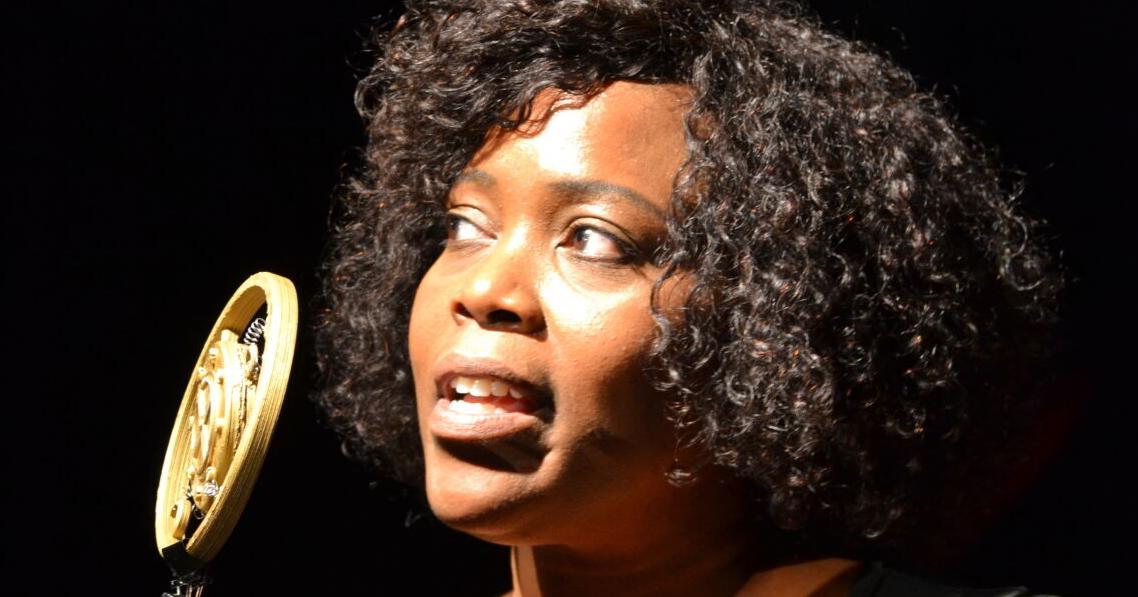 Review: Music-themed works grapple with black culture | Arts
Throughout this country's turbulent history, the musical expression of African-American culture has been celebrated, appropriated, chronicled, mocked, and monetized, fueling the recording industry in ways that have not always benefited its artists.
Everyone seems to want a piece of it, especially its music. And that's what makes its songs and its creators so powerful in delving into the black American experience.
In Charleston, this now includes a production of "Ma Rainey's Black Bottom", August Wilson's 1982 play. The work is part of his 10-piece Pittsburgh Cycle which examines the African-American experience decade by decade (and the only one in the cycle set in another city, 1927 Chicago).
The production joins local theater companies South of Broadway and Threshold Repertory Theatre, which hosts the work at its downtown Charleston venue on Society Street. It is directed by Jamall Rawlinson, an independent filmmaker whose involvement marks a return to the theater.
Chadwick Boseman enthusiasts may be familiar with the 2020 Netflix film version starring the South Carolina in his final role, as well as South Carolina native Viola Davis as Ma Rainey, with both receiving awards. Oscar nominations for their performances.
And the push is this: Blues phenom Ma Rainey (Michele Powe) is about to record her latest and greatest in a no-frills Chicago recording studio, with a band in tow. They include a trumpeter and composer named Levee (Logan Williams), who has a taste for beautiful shoes and fancy women, as well as a harsh aftertaste of a brutal childhood witnessing family ruin. by white savagery.
As Levee's jockeys for artistic dominance and a brighter future, he regularly chafes against the rest of the band: guitarist and trombonist Cutler (E. Domonique Henry), who plays by Ma's rules; the pianist Toledo (Ortez Howell), who becomes a philosopher; and pragmatic bassist Slow Drag (Keith Alston).
Ma drove around the block in her fancy car and let it be known that she was calling the shots. She won't sing without the Coca-Cola which is in her contract and insists on a role for her nephew Sylvester (Kareem Wilson), who suffers from a speech impediment. She barks orders at her scalloped lover Dussie Mae (Jordan LeeAnn).
And she doesn't suffer from the antics of the white men who profit from her lucrative pipes, namely Sturdyvant (Matt Hasty) and Irvine (Josh Woolwine), or the occasional threat from a local man in blue (Davide "Howie" Howard) ready to make her worry.
As the wounds of racism threaten to rage again, wills clash between old-school habits and young Levee's insistence on a new path forward. In the modest black box space of Threshold, we feel that volatility in full force, through Powe's towering presence and the palpable pain Williams drags herself against Levee's growing desperation.
They're well-supported by a cast that each plays their part – Alston's affably enigmatic Slow Drag, Howell's dreamy Toledo, Cutler minding Henry's business, LeeAnn's sleepy seductress Dussie Mae.
A few easy tweaks would enhance the theatrical experience, such as increasing the sound accompanying players who aren't actually performing the number bits included in the job, as this proved distracting at a lower volume. Although the theme is music, this is not a work fueled by it and the band's prowess is best left to the imagination. It all takes place on a modest brick-illustrated set, with much of the behind-the-scenes action close to the audience.
Either way, under Rawlinson's direction, the production manages to lay bare the serious stakes involved when you corner a human being, guiding its audience to their devastating end.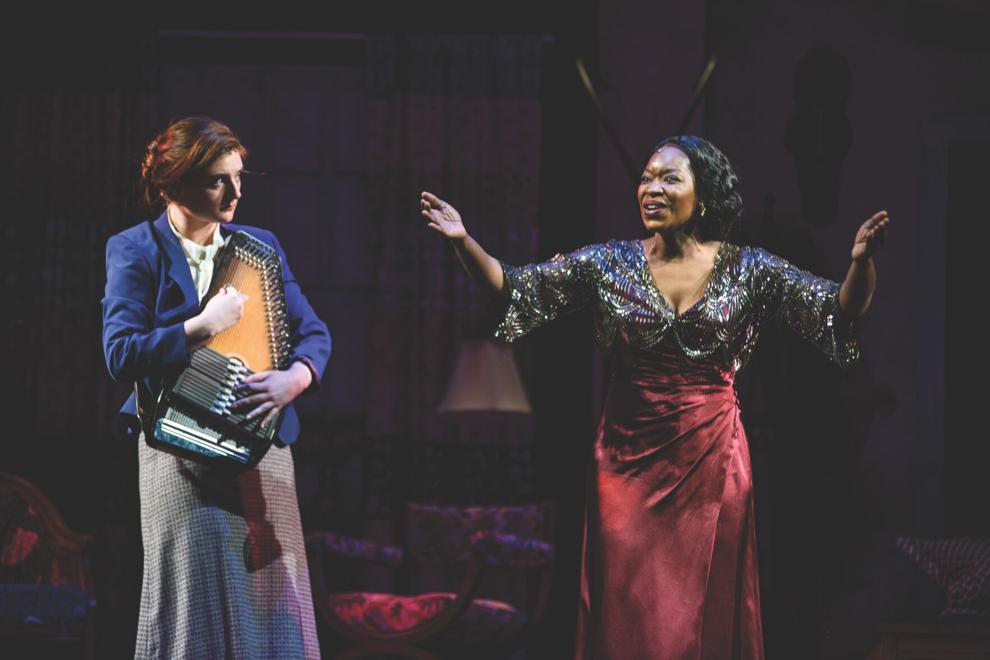 Dock Street drama
At the Dock Street Theatre, Charleston Stage is now mounting "Black Pearl Sings!" the 2006 play by Frank Higgins inspired by the relationship between pioneering musicologist John Lomax and American folk and blues singer Huddie "Lead Belly" Ledbetter.
Directed for Charleston Stage by Henry Clay Middleton, the play, set during the Depression, switches genders to focus on the relationship between a Library of Congress scholar named Susannah and a Texas inmate, Pearl.
Like Wilson's work, the two characters harness the cultural heritage of song for different agendas and to a different end. And similar to the aforementioned production at Threshold, the action begins on a set of bricks (although in this case it's Adam Jehle's more stylized take).
It's a prison in Texas, where Pearl (Crystin Gilmore) is being held. And she's the guardian of black culture, which Susannah (Katelyn Crall) intends to chronicle for the Library of Congress.
Not everything is for the greater good, beware. She's a frustrated academic who comes to Pearl Prison with her own baggage, having suffered in her career from the compliments of a male supervisor who snatched all the credit.
Now she's found a cultural goldmine in Pearl's Gullah legacy and is negotiating a deal with her to trade it for early release. Pearl has many reasons to give in, as her daughter is missing and she is determined to find her.
And so the compromises begin: the slow drip of Gullah chestnuts that Susannah hopes will lead directly to African origins, Susannah's pressure to make Pearl less than worthy at a road show in New York, the distraction from his only mission to find his lost loved one.
Along the way, the work folds into a host of songs, both Pearl's and Susannah's, which are expertly woven and wonderfully delivered. And this shared song (and a few dance steps too) helps form a bond between the two women that sometimes transcends the disparity of their privileges.
Arriving at such harmonic moments could have benefited from more tension initially. Susannah is, after all, a cultural goldmine, and a little more gold fever would be appropriate. And we learn that Pearl, her culture guardian, displayed a ferocious urge against the opposite sex that landed her in prison.
Still, there's plenty to glean from this polished, engaging, and skillfully directed production that delivers both the stakes and the balm in ways only live theater can.
The two works exploit an entirely different sort of culture war that is still going on in America. And he's the one who inspires the guardians of his past and future to hold on – sometimes, tragically, by any means necessary.