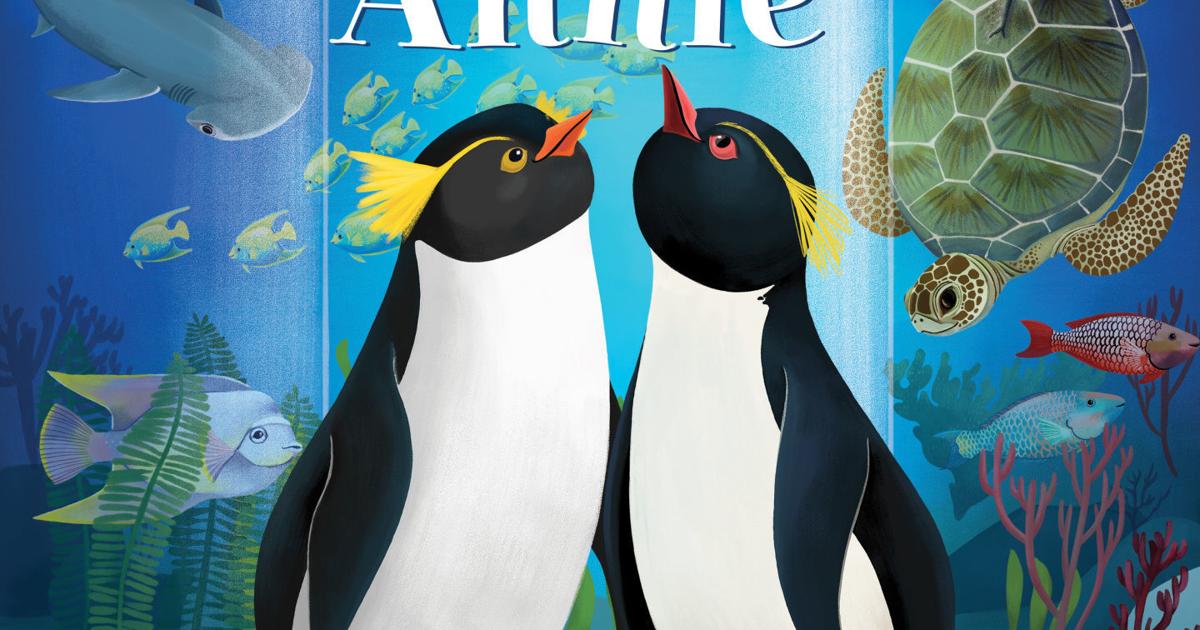 Shedd Aquarium to Release New Penguin Children's Book | Entertainment
MUNSTER — From reckless drivers driving down Avenue Calumet to car thieves looking for their next target, Munster police must keep a close eye on its ever-expanding community.
Before patrolman Luke Tambrini, 36, joined the Munster Police Department in June, he worked in communities across the region, including Newton County, Hobart and Lynwood.
In Lynwood, Tambrini met his life partner, Daunte the police dog; however, when Daunte was seriously injured, he had to lose his K-9 partner. With plenty of time and support, Daunte, now a retired dog, has recovered and is enjoying life at home with Tambrini, his wife and two children.
Today, Tambrini patrols Munster and its busy roads, where occasionally cars run into unlucky buildings along Calumet Avenue and Ridge Road.
This episode of the 'Riding Shotgun with NWI Cops' series takes viewers around Munster in the middle of the festive season.
Q: How long have you worked in law enforcement and where did you work?
A: I have been working in Munster since June this year. I was in law enforcement for about 12 years. I started out as a reserve assistant in Newton County. I stayed there for two years and was fired from my full time job and was sponsored by the Northwest Indiana Law Enforcement Academy. After graduating from NILEA in 2010, a few months later I was hired full time for the Hobart Police Department. I stayed there for about two years full time, then took the opportunity to go to Lynwood, where I eventually became a K-9 manager for Daunte. I was in Lynwood for about 8.5 years until I came here.
Q: What is your earliest memory of wanting to be a police officer?
The first experience I had, the name of the officer escapes me. I grew up in Lansing and will never forget talking to the Lansing officer who was helping that elderly lady across the street from my house. I remember seeing him, he had the really shiny Corfam shoes and uniform. I was just in awe of him. I just remember that was my first impression of seeing law enforcement as a kid and seeing what he was doing with the old lady and helping her. And he took the time to talk to us kids, who were probably asking the dumbest questions. But I'll never forget him standing in his uniform and asking us, "How do you run in those?" But that was my first memory, and I was probably 6 or 8 years old.
Later in life, like many people, I had bad experiences with law enforcement. And it actually helped me later, saying, "Well, I think I can do this better than the way that officer treated me." And I try to treat everyone with respect. Unfortunately, I'm human and I have bad days, but I try to treat everyone the way I would want a family member to be treated if they ever come into contact with law enforcement.
Q: Regarding your childhood, did you have a spoilsport phase where you ran into the police?
A: Yeah, that's actually one of the best cops to be honest. Nothing too crazy, just mischievous, you might say. Curfew, cycling late when it's not necessary. Nothing too crazy.
Q: During your treatmentuh and working in various communities here in the region and across the border in Illinois, what differences have you noticed?
A: It's funny you mention that, because I was just thinking about it yesterday. It's a global difference between Munster and let's just say Lansing, then you get to Lynwood where I worked, then Highland next to us, then Hammond. It's hard to describe, but it's just different. Police services will be different in each jurisdiction. Like where I worked in Hobart. I did different policing there than I did in Lynwood, and in Munster I do different policing than I did in Lynwood – and a world of difference from the county of Newton. Different demographics, economic backgrounds and just the social aspect, the environment and the communities – they work differently.
Q: What are the challenges of being an officer working along the Indiana-Illinois border?
A: Probably in the last two weeks I can think of two lawsuits that led to Illinois. I think I've done three or four since I started with Munster. My first was actually when I was in training. Most of them lead to Illinois, and I think the challenges are the many repeat offenders they charge and discharge in Illinois and the lack of prosecution. Basically, they'll go out and start over. Just like a child who has no consequences, he will misbehave. And that's very unfortunate, but that's what we have to deal with. And we also have our challenges in the region.
Q: What makes the communities bordering northwest Indiana to Illinois so attractive for criminal activity?
A: Ease of access to the highway and border crossing is very accessible. Criminals love that aspect because a lot of agencies aren't good at networking, and some agencies think, "Hey, we have a problem with any crime in this area," but often it's not. isolated in one area. I've arrested people in stolen cars that were stolen in the far west or stolen in the northern suburbs, that were used in crimes across county lines. And you have to hand it to them, they're smart enough as it is because if you commit a crime in "X" and commit the same crime in Willowbrook – Munster and Willowbrook don't talk to each other every day. But if you go to Highland, then Munster then Dyer, you're more likely to get caught quickly. But if you start crossing jurisdictional lines, county lines, it's going to slow us down in the investigation.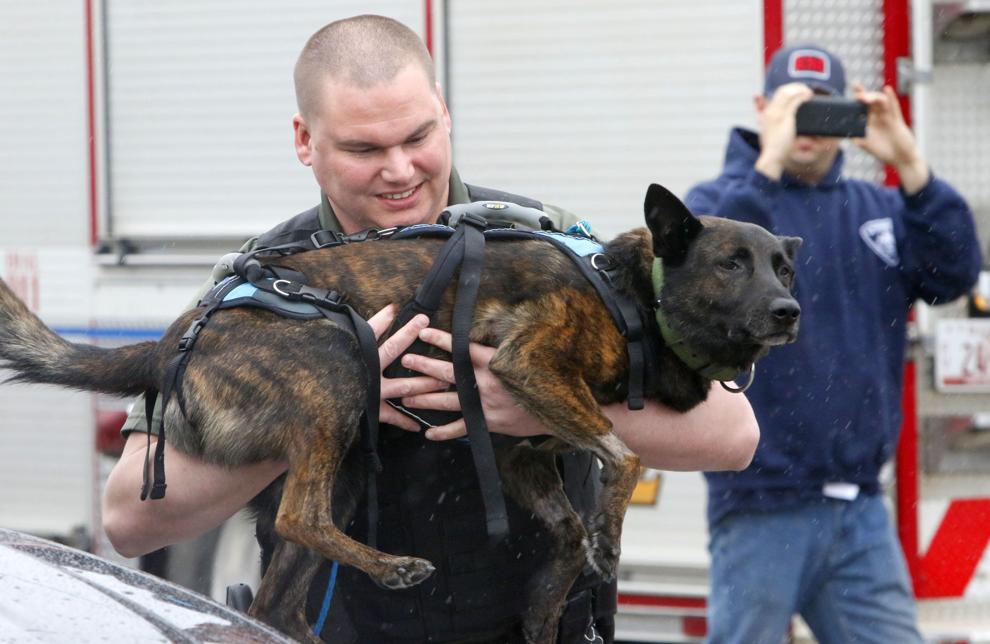 Q: Does it create pressure when chasing a suspect who is likely to head for the state line?
A: A little. Which adds a lot of pressure, as in my experience it's a stolen vehicle. But when you get that stolen vehicle back, you find heists, you find masks, you find bricks, you find maces, you find weapons. The last stolen vehicle I recovered when I was in Lynwood contained two fully automatic, modified handguns. One of the subjects was an armed repeat offender and the other was part of the carjacking that killed retired Chicago firefighters in Chicago. And just knowing that I was in little Lynwood at the time and this guy committed murder there.
I helped Lake County investigate another murder for this subject in Calumet Township, and he actually murdered a Lynwood resident. But it just goes to show that it's not just about crimes they commit locally, they cross many jurisdictional lines.
So yes, there is that pressure. And if you know anything about Munster, you know it's congested.
Q: Speaking of traffic, now that we are in the area of ​​Calumet Avenue and Ridge Road, can you give us a quick tour of all the buildings damaged by vehicles? Do you think there is a curse?
A: Munster Gyros, Jodie's Italian Ice, which no longer exists. Munster Gyros came a while ago before I started, and Jodie was this fall or summer. And there was Butterfingers, where an elderly lady walked into the building. There have been many. In my experience, many contributing factors are that people need to slow down, to begin with. People need to be a little more patient.
Q: During the holidays, what are your public safety priorities in Munster?
A: We will be spending a lot of time on Avenue Calumet today. As you said earlier, it's shopping season, and it's also traffic accident season. People go crazy when they get gifts for grandma I guess. They don't show much patience. Also, it invites a criminal element because we get a lot of stolen vehicles from the highway and that's one of the main corridors that they like to use.
Q: With carjackings and stolen vehicles, how do you keep tabs on those in your community?
A: We have license plate readers in town which allow us to see stolen vehicles. … We recently had a hit on a vehicle that was wanted for kidnapping in Dolton. Luckily I looked because I saw the hit – they just forgot to remove it from the system. If this was a real orange alert deal where we were to track down suspects in a crime, that would greatly help crime investigations. …
You can configure (license plate readers) to find anything from an expired license plate to suspended drivers, people with warrants and sex offenders – a wide range, and obviously stolen vehicles are a high priority because they lead to much more serious crimes. Many stolen vehicles lead to more stolen vehicles. They like to visit gas stations. We had one recently. It was early morning and we had a bang. We located the vehicle at the PO Box at Ridge Road and Calumet. The vehicle was right there. We stop, and it takes off. We are stopping the pursuit because their driving was too dangerous for the public. I watched the surveillance tape to see if anyone got out of the vehicle to identify anyone, and they just sat there for four minutes at a gas pump. No one ever got out of the vehicle. So basically like how you go to work every day, these people go to work, they buy a new vehicle. They wait for someone to come into the gas station and leave their car running to get that little pack of cigarettes or coffee, or put the gas pump on their car and run in. They let it run with the keys in it. Often with FOB keys you don't need the keys if they work. We try to keep an eye on gas stations; it is something very common. Criminals also like to take vehicles that warm up in the morning in winter — they call them smokers. They look for vehicles warming up in the driveways of people's homes and they know they're running and leaving. By the time you step out, you have no idea who did it. They disappear quite quickly.