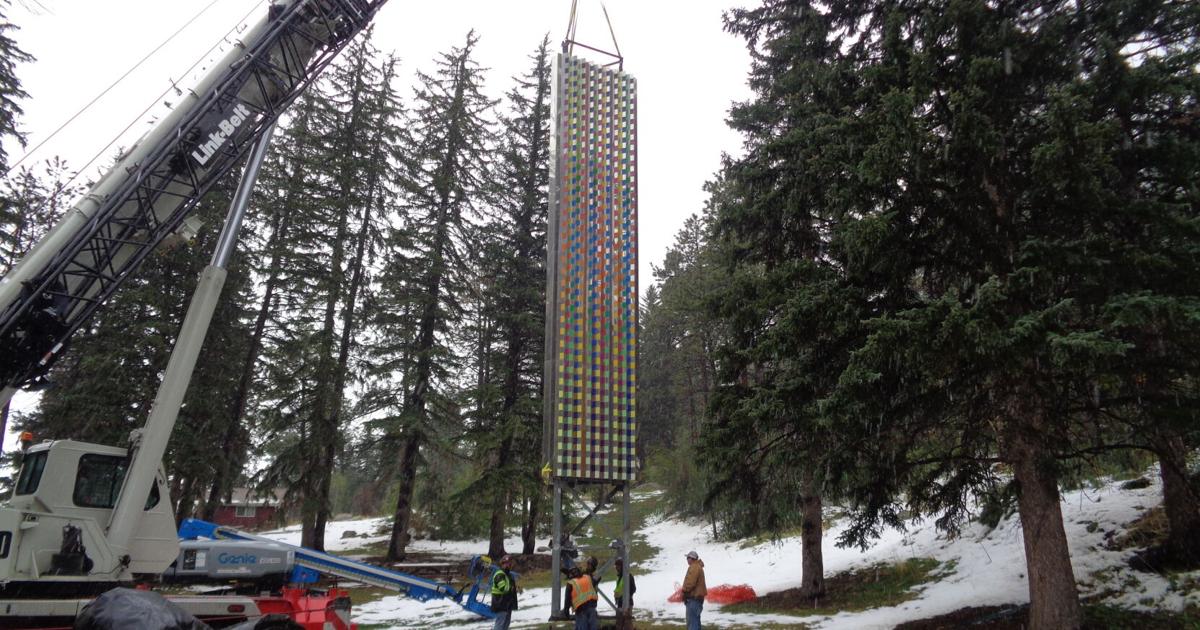 Steel sculpture in preview of the next attractions of the Green Box Arts Festival | Mail from Pikes Peak
A sculpture that has stood for decades along Chicago's Magnificent Mile now intensifies and glorifies the scenic wonder of Green Mountain Falls.
"Communication X-9", a massive work by renowned Israeli artist Yaacov Agam now hangs in a nature gallery at Mountain Road Corner on Ute Pass Avenue.
A gift to the city by the Historic Green Mountain Falls Foundation, the 43-foot stainless steel sculpture is a cultural preview of the 2022 Green Box arts festival that begins June 18.
"The piece was commissioned and hung in downtown Chicago for 30 years," said Jesse Stroope, production manager for the annual festival, which runs through July 4.
The sculpture was installed last week and fits into a base that had been prepared for the piece. "When we removed the wrapping here and saw the colors of the mountain begin to bounce off the sculpture, I thought 'it looks better in Green Mountain Falls,'" Stroope said.
Bold and electric, "Communication X-9" envelops the viewer in its artistic style as the appearance changes as the viewer moves.