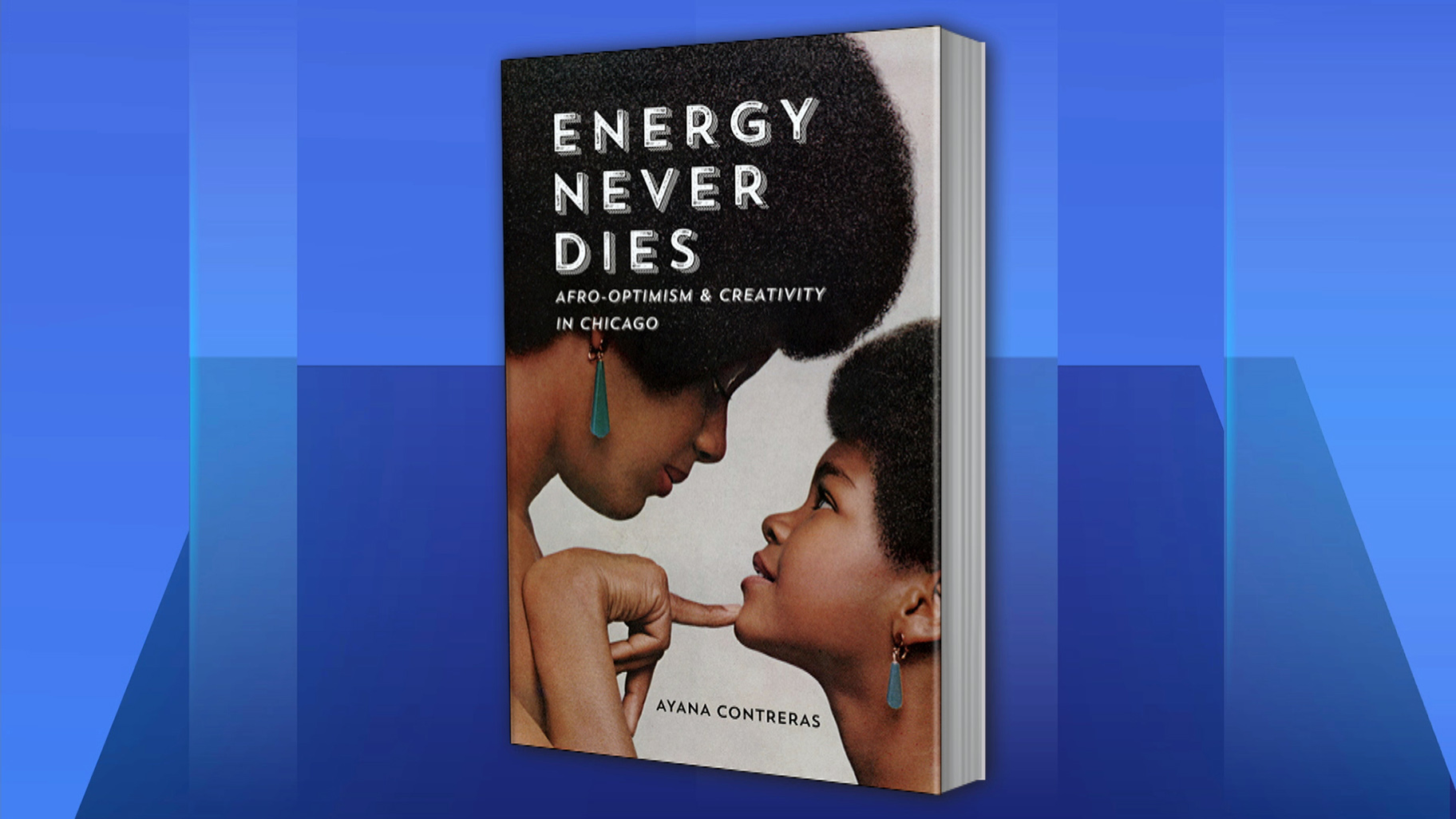 'The Energy Never Dies' Reflects Chicago's Black History and Culture | Black voices | Chicago News
A celebration of Black Chicago and the cultural contributions that helped shape the city are the focus of our Black Voices Book Club's latest selection. The book "Energy Never Dies: Afro-Optimism and Creativity in Chicago" by author and WBEZ content director, host and producer, Ayana Contreras, takes readers to different times in Chicago's black history and reflects on the how these moments influence the creativity and accomplishments of today's entrepreneurs and artists.
"In my job as a radio host, I got to talk to a lot of older artists and creators and a lot of younger people, and what I realized was there was a parallel really unique between what they said and there. was so much connective tissue, they were saying so many identical things and I wanted to put them in conversation with each other and I thought this book was a cool way to do that," says Contreras.
Contreras used vignettes and his personal archive of newsletters, magazines, records, and interviews to write his book. As a Chicagoan herself, she found the city a perfect fit for this type of story.
"I thought about it because in theory a book like this could be written about a lot of cities, especially cities that have a nice melting creative core, but Chicago in particular, not only were we really good at to create and we've been awesome at creating this really exciting identity, self-determination, but we've been able to create a whole bunch of media that's been released around the world that really demonstrates this concept, so everything from Ebony and Jet which, became record releases for black America to music groups like Earth, Wind, and Fire," says Contreras.
"Energy Never Dies: Afro-Optimism and Creativity in Chicago" was published in December by University of Illinois Press.
---