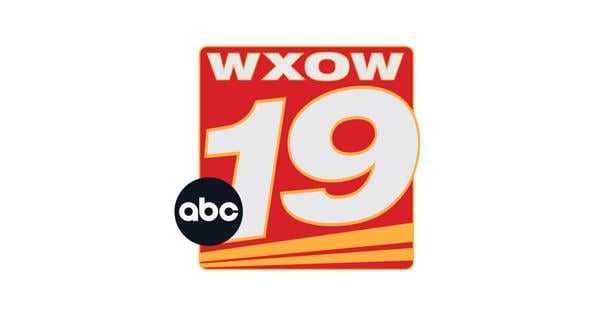 Update on the latest news, sports, business and entertainment at 3:20 p.m. EDT | State News
PA-EU—GERMANY-G7-BIDEN
Biden urges West for unity on Ukraine amid war fatigue
ELMAU, Germany (AP) — President Joe Biden and his Western allies at a three-day summit in the Bavarian Alps said they were determined to prevent the economic fallout from the war in Ukraine from fracturing the global coalition working to punish Russia's aggression. Britain's Boris Johnson has warned leaders not to give in to "fatigue" even as Russia launches new missiles at Kyiv. Biden says the coalition of countries cannot let Russian President Vladimir Putin play the countries against each other and break their resolve. Leaders of the major Group of Seven economies opened their annual summit in Germany on Sunday. Biden also announced that G-7 countries would ban imports of Russian gold. Gold is one of the main Russian exports.
RUSSIA-UKRAINE-WAR
Russia hits Kyiv as Western leaders meet in Europe
KYIV, Ukraine (AP) — Russia shattered weeks of relative calm in the Ukrainian capital with a missile attack as Western leaders meeting in Europe prepared to reaffirm their support for Ukraine and condemn Russia. According to the mayor of Kyiv, one person was killed and six others injured. He speculated that the airstrikes were "perhaps a symbolic attack" ahead of a NATO summit in Madrid which begins on Tuesday. A former commander of US forces in Europe said the strikes were also a signal to Group of Seven leaders meeting in Germany on Sunday. US President Joe Biden called the attack "barbaric". A Ukrainian air force spokesman said planes launched the missiles from the Caspian Sea, more than 1,500 kilometers (932 miles) away.
AP-EU-NORWAY-TIR
Norway. Attack on Pride month suspect won't talk to police
OSLO, Norway (AP) — The suspect in a mass shooting at an LGBTQ festival in Norway has refused to explain his actions to investigators and will remain in custody for the next four weeks. The 42-year-old Norwegian citizen was arrested shortly after the attack in Oslo's nightlife district early on Saturday. Two people were killed and more than 20 were injured in what Norwegian security services described as an "Islamist terrorist act". Oslo police said they tried to question the suspect on Saturday and then Sunday without success. His attorney told The Associated Press that the man refuses to have his statement taped and filmed unless police release the entire recording to the public.
AP-US-PRIDE-PARADES
Pride parades continue with new urgency across the United States
NEW YORK (AP) — Pride parades kicked off in some of America's biggest cities on Sunday amid renewed fears about the potential erosion of freedoms won over decades of activism. The annual marches in New York, San Francisco, Chicago and elsewhere come after at least one Supreme Court justice signaled in an abortion ruling that the court may reconsider the same-sex marriage rights granted in 2015 This warning shot came after a year of legislative defeats for the LGBTQ community, including the passage of laws in some states limiting discussion of sexual orientation or gender identity with children.
BC-US-TRUMP
Trump's lasting legacy grows as Supreme Court overturns Roe
WASHINGTON (AP) — The Supreme Court's ruling that women do not have a constitutional right to abortion marked the culmination of a week that has tightened Donald Trump's grip on Washington more than a year ago. a year and a half after leaving the White House. The same Supreme Court, now dominated by Trump-appointed conservatives, also voted to ease restrictions on gun ownership. On Capitol Hill, where a crowd of Trump supporters rioted in the final days of his presidency, new details surfaced last week about his violations of democratic norms. The Jan. 6 committee focused on the intense pressure Trump exerted on his vice president and senior Justice Department officials to void the 2020 election.
SUPREME COURT-ABORTION-STATES-ABORTION PILLS
SD Gov: Ban Abortion Pills, But Don't Punish Women For Them
WASHINGTON (AP) — South Dakota's Republican governor vows to ban mail-order abortion pills, but says women shouldn't be prosecuted for seeking them. Kristi Noem's stance appears to be in defiance of legal advice from the Justice Department after the Supreme Court last week struck down constitutional abortion protections for women. The governor says she would put in place a plan approved by state lawmakers to restrict abortion pills. Friday's ruling by the court's conservative judges triggered abortion bans in South Dakota and elsewhere. But Noem says in new interviews that doctors, not their patients, would likely be prosecuted for knowing about violations of what would be one of the toughest abortion pill laws in the United States.
ELECTION 2022-WISCONSIN-SENATE
Wisconsin Democrats are focusing their anger on Republican Senator Johnson
MADISON, Wis. (AP) – Wisconsin Democrats seeking to unseat Republican Sen. Ron Johnson are focusing their attacks on him, not each other, as each of the eight candidates makes their case to party activists at the convention. held six weeks before. the primary. On Sunday, Democratic Senate candidates slammed Johnson for his attempt to deliver fake ballots to the Republican Electoral College, his skepticism of COVID-19 vaccines, his opposition to gun control measures and his support to the cancellation of Roe against Wade. Polls show a close Democratic primary between Lt. Gov. Mandela Barnes and Milwaukee Bucks executive Alex Lasry.
ELECTION 2022-MISSISSIPPI-HOUSE
2 GOP congressmen in Mississippi face defeat in runoff
MAGEE, Miss. (AP) — Congressional primary runoffs are rare in Mississippi. But this year, two of the state's Republican incumbents are battling to keep their jobs in the runoffs against their own party's challengers. Two-term Rep. Michael Guest takes on former Navy pilot Michael Cassidy in a runoff Tuesday in central Mississippi's 3rd District, while six-term Rep. Steven Palazzo takes on Sheriff Mike Ezell in the 4th southern district. Palazzo's second round comes after he was accused in a congressional ethics report of abusing his office by spending campaign funds. Guest was forced into a runoff amid criticism of his vote to create an independent commission to investigate the riot at the US Capitol on January 6, 2021.
AP-US-STATE-SENATE-RACE-TIE-DECLARED
A tie in the Alabama GOP race means the winner will be selected by random draw.
MONTGOMERY, Ala. (AP) — The Alabama Republican Party has declared a tie in the primary race for a state Senate seat and says the winner will be chosen by lot. The party's nominating committee held a hearing Saturday and declared the District 27 race between Auburn Councilman Jay Hovey and incumbent Tom Whatley officially tied. He said the winner would be determined according to the state election code. The code says the Secretary of State will decide the winner by lot. The district covers Tallapoosa, Lee, and Russell counties. The GOP press release did not provide details on when the winner would be selected or what method would be used.
AP-US-FILM-BOX-OFFICE
'Elvis', 'Top Gun' tied for box office crown with $30.5 million each
NEW YORK (AP) — Baz Luhrmann's Elvis Presley biopic "Elvis" rocked theaters with estimated weekend ticket sales of $30.5 million, but — in a box office rarity — "Elvis tied "Top Gun: Maverick," which also grossed $30.5 million, for No. 1 in theaters. The final numbers on Monday, once Sunday's receipts are compiled, will determine which film ultimately won over the weekend. But for now, the unlikely pair of "Elvis" and "Maverick" are locked in a dance. "Elvis" exceeded expectations. "Top Gun: Maverick" became the first release of 2022 to hit $1 billion in ticket sales worldwide. It's also Tom Cruise's first $1 billion movie.
Copyright 2022 The Associated Press. All rights reserved. This material may not be published, broadcast, rewritten or redistributed.